VISION:
A dynamic marketing arm of the city government with ethical, dedicated and responsive staff committed to promote the city's investment potentials towards achieving inclusive economic and business growth in partnership with the private sector.
MISSION:
To encourage investments by providing quality services on investment promotion and economic development.
The Local Economic and Investments Promotion Office (LEIPO)
In support to the implementation of the DILG Memorandum Circular No. 2010-113, the Honorable City Mayor Lucilo Rodriguez Bayron approved the creation of the 6 Plantilla Positions thru City Ordinance No. 747 dated July 5, 2016 and appointed Ms. Lorraine Maduro – Banzuelo, as the Local Economic and Investments Promotion Officer (LEIPO) of the of the City Government of Puerto Princesa City.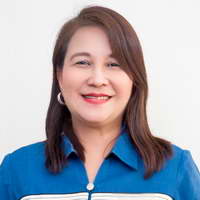 LORRAINE M. BANZUELO
DEVELOPMENT MANAGEMENT OFFICER IV
LOCAL ECONOMIC AND INVESTMENT PROMOTIONS OFFICER (LEIPO)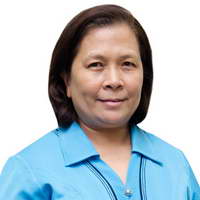 ROMALISA A. PATACSIL
DEVELOPMENT MANAGEMENT OFFICER III

MERILYN R. VILLAMEL
DEVELOPMENT MANAGEMENT OFFICER II

JOSE B. CISNEROS
ADMINISTRATIVE ASSISTANT III (COMPUTER OPERATOR II)

CATHERINE FABELLORIN
ADMINISTRATIVE AIDE (CLERK II)
OFFICE OF THE CITY MAYOR
LOCAL ECONOMIC AND DEVELOPMENT MANAGEMENT DIVISION (LEDMD)
DUTIES AND RESPONSIBILITIES
Powers and Functions. The following shall be the functions of the Local Economic and Investment Office.
To serve as a policy and advisory group that will guide the LGU'S policies and programs for investment promotion.
To identify key opportunities and issues facing local business and to advocate and promote policies and practices that promote investments and create employment;
To provide advice and guide the LGU in appropriate strategies, programs and projects to develop the local economy;
To spearhead the implementation of the "New Puerto Princesa City Investment Code of 2010."
To advice the City Mayor in the issuance of Executive Orders in relation to investment and business climate in the City of Puerto Princesa;
To perform such other duties as may be assigned by the City Mayor.
Division and Sections. The Local Economic and Investment Office shall be composed of a Division and Sections.
Division Head
Development Management Officer IV (Local Economic and Development Management Officer), SG 22;
Administrative Section
Administrative Assistant III (Computer Operator II) SG 9;
Administrative Aide (Clerk II), SG 4;
Economic and Development Management Section:
Development Management Officer III, SG 18;
Development Management Officer II, SG 15;
Economic Researcher, SG 9.
LEIPO OFFICE offers TAX INCENTIVES thru City Ordinance No. 461 "An Ordinance Enacting the Puerto Princesa City Investment Code of 2010." and City Ordinance No. 919 known as the "Tourism Mile."  It is the stretch of road along Rizal Avenue Extension to Abrea Road until the third lot of Barangay Bancao-Bancao, this city.